"Thanks to the HO2C-to-Peppol mapping tool, our customers can seamlessly switch to Peppol"
Electronic data exchange has seen enormous growth in recent years. Although some companies still need some persuading, Konings is already fully on board. "It simplifies processes enormously. The data are correct and processed automatically." To guide them in this, they have been working with GS1 partner B2Bgrid for years. Joris Ballet, Integration Architect and Managing Partner at B2Bgrid, and Joris Claes, Group ICT Manager at Konings NV, give their insights into electronic exchange and tell how the GS1 HO2C-to-Peppol mapping tool facilitated the implementation of Peppol in Konings' business processes. 
B2Bgrid is a Belgian company, mainly specialising in EDI (Electronic Data Interchange) and B2B integration. It was founded by EDI experts with the aim of making EDI and B2B integration accessible to all companies in Belgium. To do so, they have created a cloud-based platform that makes implementation quick and easy. B2Bgrid has been a GS1 Belgilux partner since its inception. "For us, it was a matter of course. GS1 has been a pioneer in the field of data exchange for years and is also omnipresent in Belgium," says Joris Ballet. 

Joris Claes, of food industry co-packer Konings NV, pulls up a chair. Konings NV supplies packaging and is involved in preparation for several large drinks producers. The company has been in existence since 1946 and has experienced enormous growth since 2007. They are currently active in four countries with six sites and employ around 700 employees. "B2Bgrid has been our EDI partner for many years and that collaboration has always been fruitful and flexible."

Encouraging electronic data exchange
"Data exchange has been happening for years. Yet it was often limited to the big companies. Many companies still adhered to the maxim: 'Don't touch a working system', but performing the task manually is an administrative burden," says Joris Ballet. Joris Claes adds: "Previously, we performed our data exchange on paper. A paper invoice is easily lost, and there is no direct matching with the order. Even if you scan it in, it remains a very manual process."
Both men agree that electronic data exchange offers nothing but benefits. Less manual intervention is required, and data are available more accurately and more quickly. Moreover, business processes are more closely aligned and fewer errors are made. With eInvoicing, there are fewer disputes when sending invoices because your data are correct. 
"The Flemish government is also increasingly pushing companies to exchange data electronically. Which I think is a good thing, by the way. Before we had electronic processing, we were no longer able to receive payments from the government and we had to switch to electronic data exchange, which also gave us all the benefits. We are now encouraging our customers to do the same," concludes Joris Claes. 
With one eye on the future
If you ask Konings what the biggest change for them has been, it is that the delineation or matching is done automatically. "The tools are getting smarter. Where once you had only a 50%-match rate, rates are now at 80 to 90%. I can certainly see this improving in the future." 
B2Bgrid, in turn, sees the demand for electronic data exchange rising. "On the one hand you have the government demanding it, but companies are also increasingly seeing the benefits, so data exchange will only become even more widespread."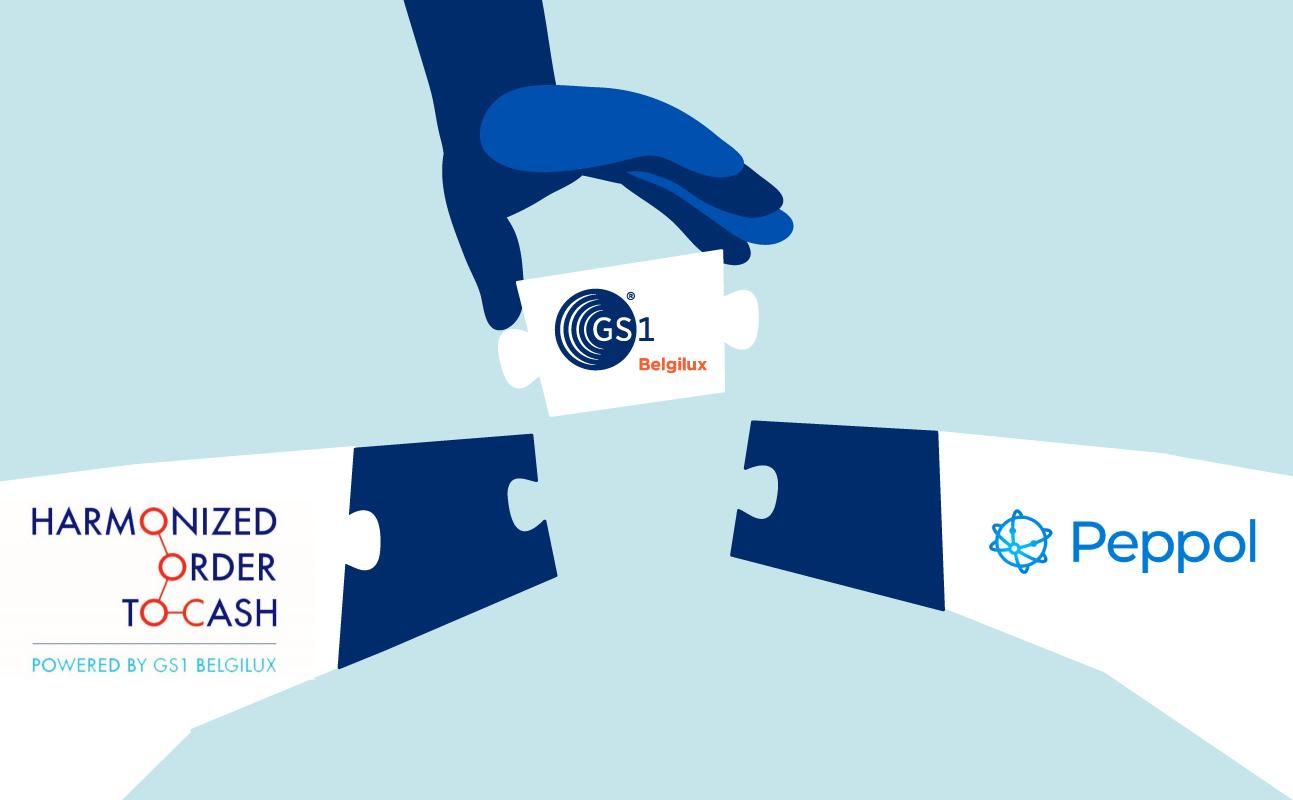 The Harmonized Order-to-Cash-to-Peppol mapping tool
Peppol is becoming increasingly prominent in the eInvoicing landscape. "Although many customers already use harmonized order-to-cash, Peppol is not yet an obvious choice. This GS1 tool means that the transition to Peppol no longer involves a long and complex implementation, and customers do not experience any hindrance at all during the implementation," explains Joris Ballet. 
Joris Claes agrees. "B2Bgrid took care of the entire implementation process for us. We have not experienced any impact. The fact that we now use Peppol does, of course, result in our accounting department being able to process invoices more easily."
The mapping tool is a software that converts GS1's harmonized order-to-cash language to Peppol, the standard expected by the government. It is still a relatively new tool and Konings was one of the first to use it. "In the next phase, we intend to approach other customers to implement this tool too, because we have seen that it works very smoothly," adds Joris Ballet. The tool is not only useful in a B2G environment, but also perfect for use in the B2B sector.
GS1 as knowledge centre

Although both are experts in EDI in their own right, B2Bgrid and GS1 Belgilux are in frequent contact. "It helps keep us on top of the latest developments in data exchange. We have also followed a few GS1 training courses ourselves. Since they are top quality courses, we also recommend them to our customers," concludes Joris Ballet.  
Harmonized Order-to-Cash is and will remain GS1 Belgilux's EDI standard for exchanging electronic trade documents within the FMCG and Foodservice sector. This concerns sectoral transactions such as exchanging an electronic order form, delivery note or invoice between a food supplier and a supermarket or a food service operator.
However, when electronic commercial documents have to be exchanged between players from different sectors, then the PEPPOL EDI standard is the way to go. This is the case in cross-sector transactions, e.g. when a food supplier delivers to a government institution (Business-to-Government B2G) or a utility delivers water or energy to a supermarket (Cross-sector Business-to-Business B2B). GS1 Belgilux has committed itself to support its members with the PEPPOL standard via helpdesk, training, ... and other forms of service in addition to their own EDI standard.