To comply with legislation around the storage and transport of hazardous materials, suppliers and retailers have also been exchanging hazardous materials information with each other through the GS1 GDSN network, My Product Manager (MPM) since 2016. 
Attributes have been created in the data pool to share information on hazardous materials. The supplier completes these fields when a safety data sheet (SDS) is legally required for an item. The supplier uploads the safety data sheet as a PDF to the data pool (adding a link to the SDS file), which is linked to the product's corresponding GS1 (GTIN) item code.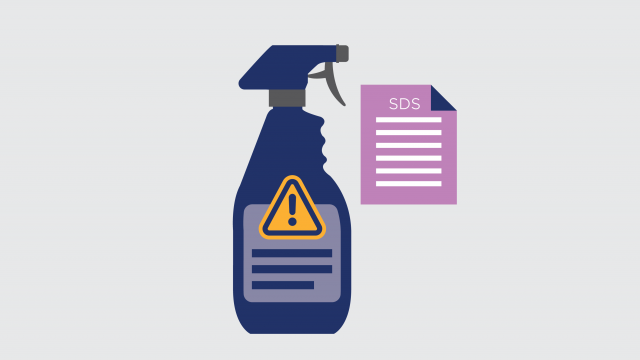 All fields from the safety data sheet (SDS) and the Declaration of Performance (DOP) are in the data model. Which fields you need to fill in depends on the type of product you are entering. For example, if your product does not contain a battery, you do not need to fill in the fields related to batteries. 
In addition to these fields, you can also add the SDS or DOP itself to the product sheets. See our digital assets guideline for how this works.