Identifying trading units with a GTIN
The Global Trade Item Number (GTIN) is used to identify trade items uniquely and unambiguously (e.g. products sold online or in-store).  
It is the responsibility of the brand owner of the product to allocate GTINs using their GS1 Company Prefix. Companies can choose to do so themselves based on the numbering structures described below, or they can use My Product Manager to generate the correct GTINs for their products automatically. 
Every product that must be distinguishable from another product needs its own GTIN. The GTIN remains unchanged if the characteristics of that product remain unchanged. A GTIN that has already been allocated cannot be reused for another product. 
Are you making changes to an existing product and you don't know whether this will require you to allocate a different GTIN to the product? Make sure you consult the global rules around the allocation of GTINs. You can find these rules on the website of GS1 Global: the GTIN management standard. 
Structure of an identification key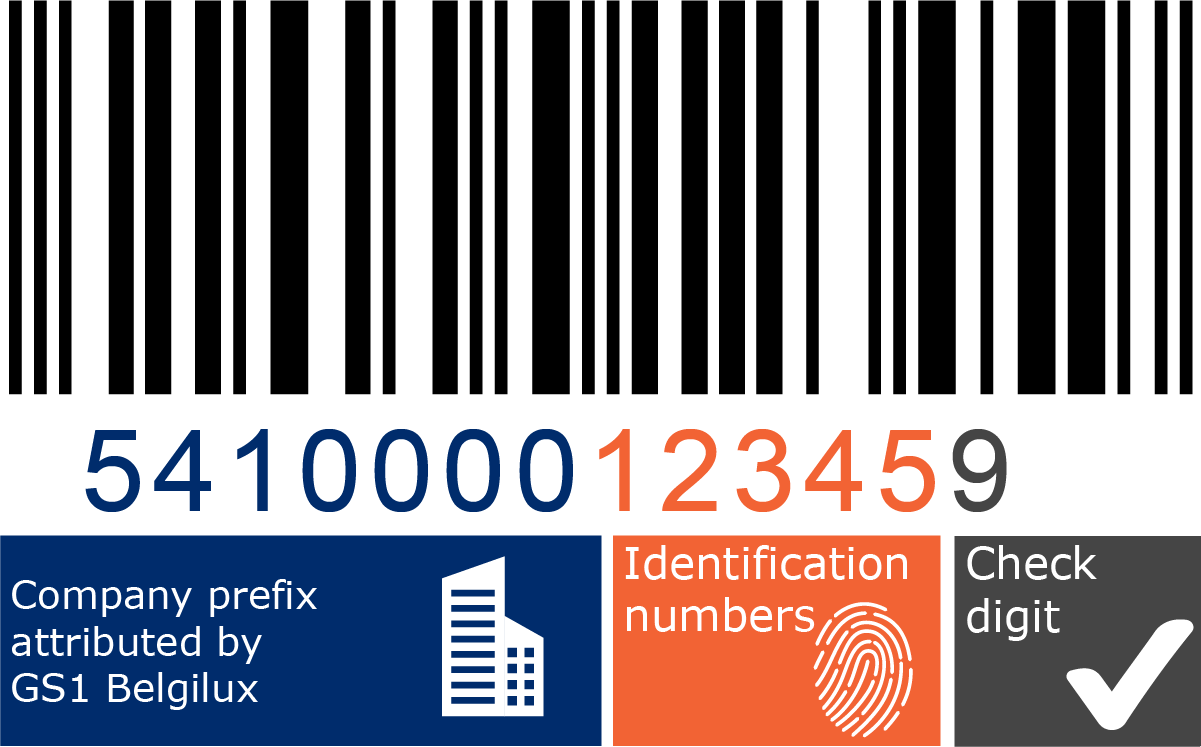 An identification key always starts with a company prefix. There are company prefixes of different lengths: from 7 digits to 11 digits long. The prefix is supplemented with an x number of digits to arrive at a complete identification key (for example, GTIN). The shorter the company prefix, the more free positions to identify products with. In other words, the shorter the company prefix, the more identification numbers you can create. We call this the 'numbering capacity'. The last digit is a check digit to verify that the code is correct.