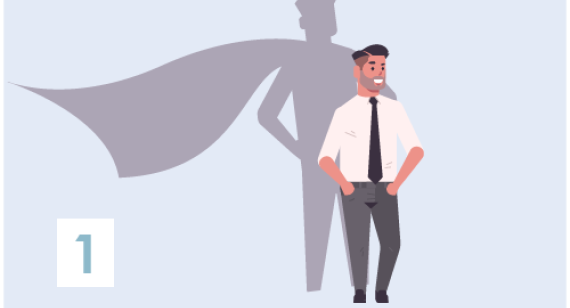 Step 1: Select your main UDI contact person
Determine who is responsible for managing the UDI-DI (Unique Device Identification) and Basic-UDI in your organisation. Especially for creating, inserting and publishing UDI-DI & Basic-UDI data.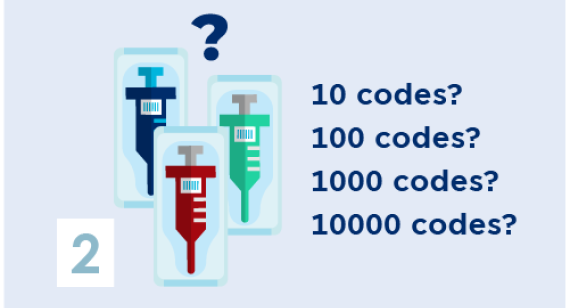 Step 2: Estimate how many barcodes you need
How many codes do you need? Think carefully about how many variations and packaging there will be. You must purchase a code pack depending on the number of UDI-DI you will need. Better too much than too little!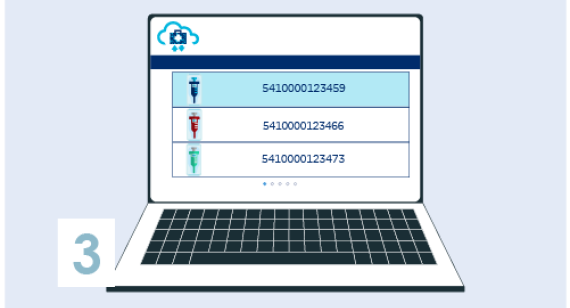 Step 3: Order your product package & become a GS1 member
Get a membership to My Product Manager Identify to start using the GS1 standards, GS1 barcodes and the My Product Manager platform. You will  be able to create product codes / GTIN (UDI-DI) for your products or any identification keys (GLN, GSRN, GRAI,...) you need.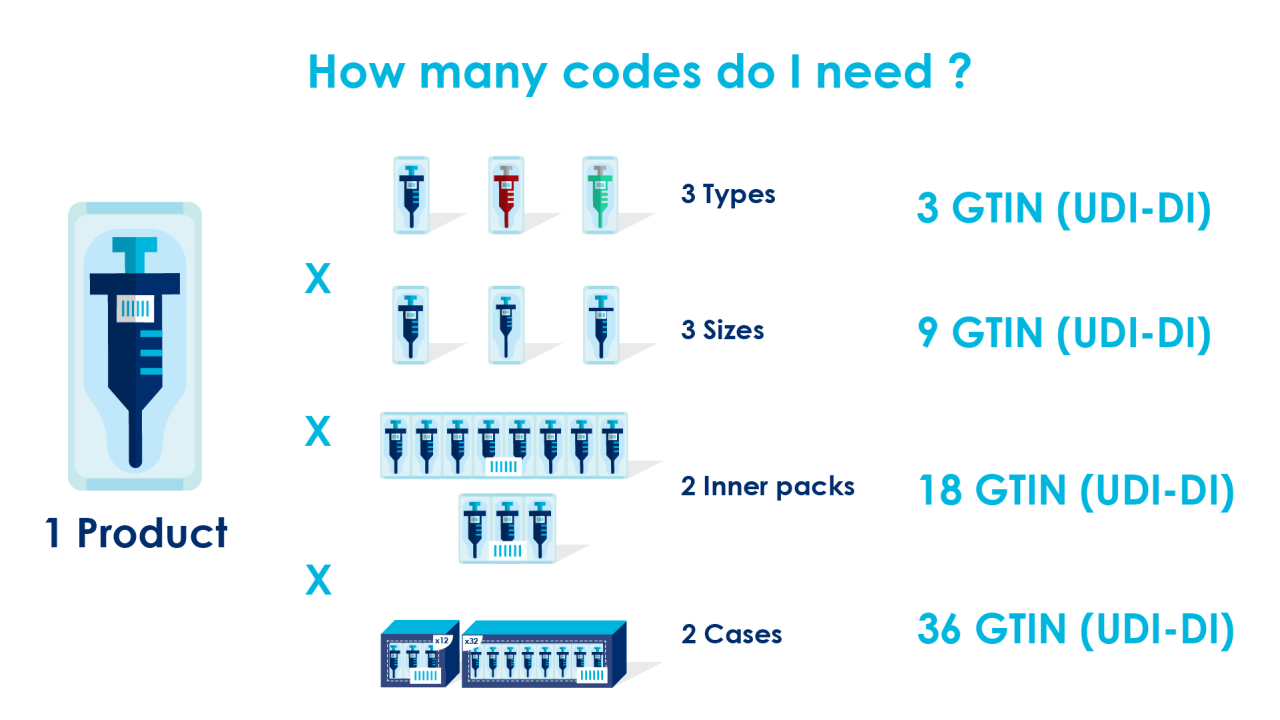 It's important to understand that each variation of each product you sell requires a unique barcode. You'll need to determine exactly how many barcodes you need before you fill out the application. You can follow the example on the left. 
Each product must have its own unique code. If you sell different products, for example a medical device in different types, sizes and packaging, each type, size and packaging will have its own unique product code.
It's not always immediately clear how many product codes you will need. Think on the long term: you can always order another package later. 
UDI-DIs must be assigned at all levels of the packaging. Even if you have only 1 or 2 products, we recommend that you buy at least a pack of 100 codes. Check the rates in My Product Manager.