More than ever, the global healthcare supply chain needs to be safe and efficient. Especially with a challenge as big as global Covid-19 vaccination.  
As governments and businesses around the world today face what could be called the greatest health challenge in history, Deloitte has published a new report stressing the importance of adopting global standards to secure and improve the efficiency of the supply chain and mass administration of coronavirus vaccines.  
GS1 standards have already proved their effectiveness in many areas of activity including healthcare. They allow the identification of medical products or devices, among others, in a unique and global manner. Vaccine identification would, for example, be via a barcode, making it easy to scan and share information throughout the chain. Thereby enabling precision and efficiency.
In addition, Deloitte emphasizes that information such as the product identifier, batch number and expiration date is essential for healthcare providers to administer vaccines with confidence. The WHO supports this urgent observation and recommends that all vaccines be identified.  


But what does this supply chain look like?
GS1 standards facilitate the identification and sharing of information throughout the supply chain. In the case of the Covid-19 vaccine, these standards apply to the vaccines, protective equipment, and medical devices to administer the vaccine. The use of standards applies to several stakeholders such as pharmaceutical manufacturers, distributors, logistics providers and to healthcare providers such as administration locations.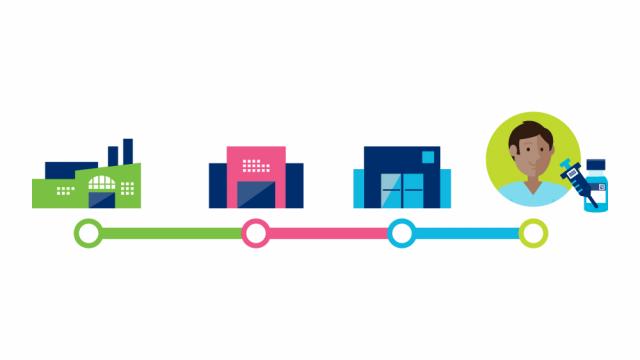 For vaccine identification:
Providing access to reliable information on vaccination products and their administration. 

Ensuring product traceability, tracking undesirable effects after immunization and enabling recalls if necessary. 

Enabling reliable documentation of vaccine administration for patients.  

Checking that the right vaccine has been given to the right person at the right time.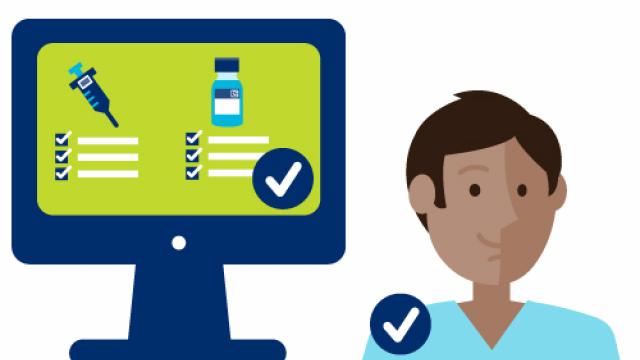 For vaccine traceability:
Facilitating inventory monitoring and the traceability of vaccines to improve visibility and immunity coverage.  
Maintaining electronic documentation to automatically verify that the right vaccine has been given to the right person.  
Having access to reliable information on products and vaccine administration to improve safety. 
Protecting against counterfeit or falsified vaccines entering the supply chain.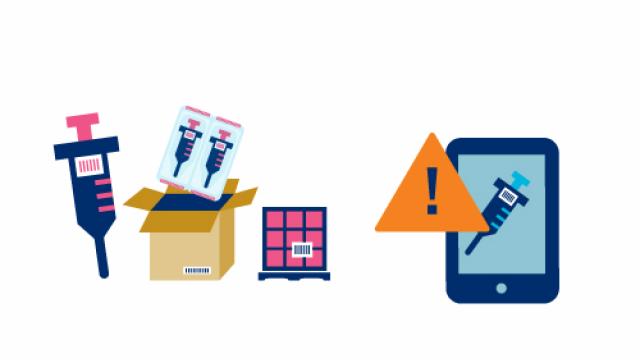 For the fight against the counterfeiting of Covid-19 related products
Helping to prevent falsified or non-compliant products from entering the supply chain and markets, thus putting patients and carers at risk. The Covid-19 pandemic has exponentially increased the demand for personal protection and hygiene products, resulting in many counterfeit items appearing on the market including surgical masks and coronavirus drugs.  
Combating falsified or mislabelled products that may contain substances in incorrect quantities, poor quality or even dangerous substances. Products may also have been stolen, stored in poor conditions or be out of date, which means that they may be ineffective or contaminated.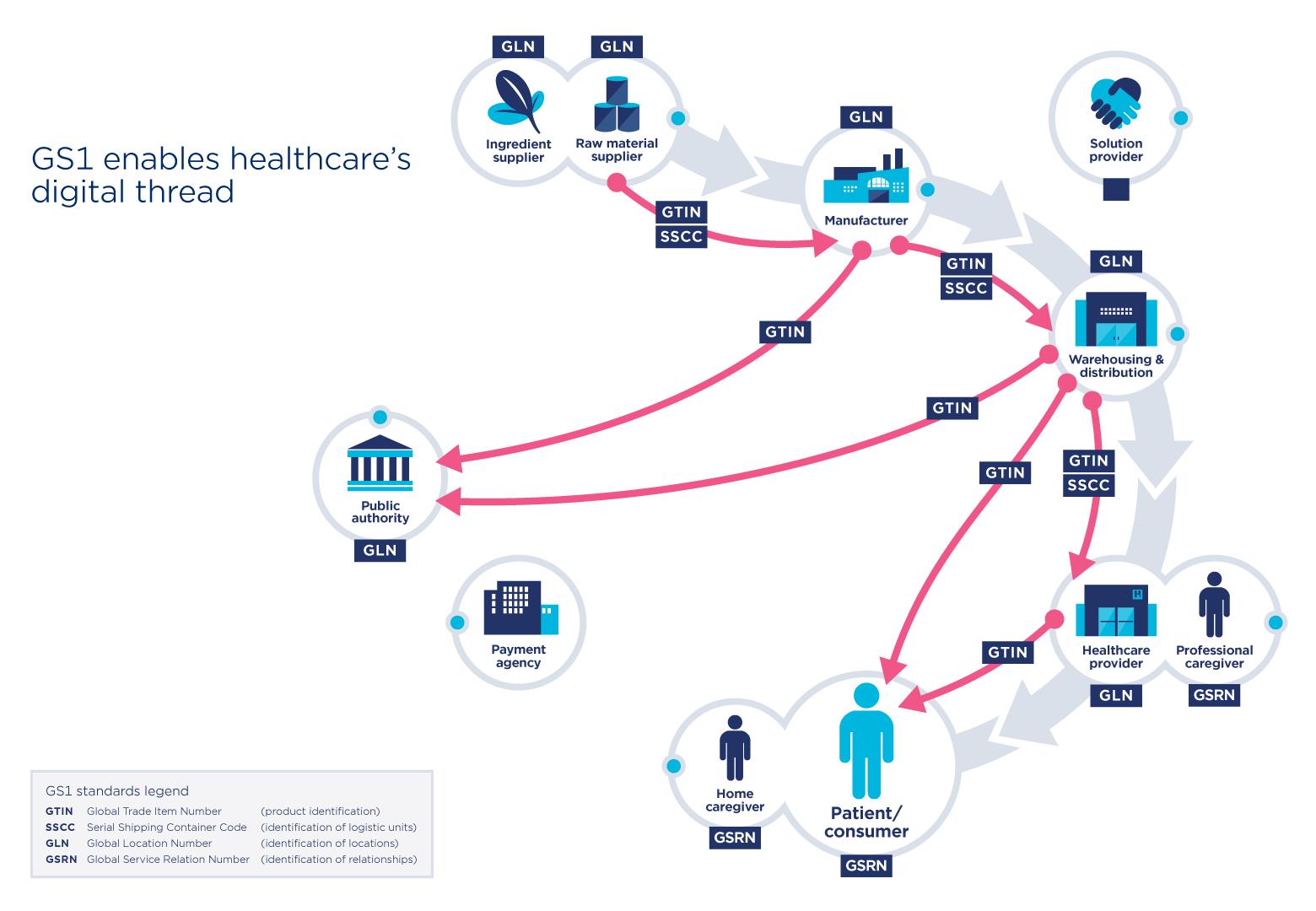 Would you like more information?
Want to know more about the implementation of standards in the industry?