The Future of Barcodes includes the GS1 Belgium & Luxembourg project to migrate to 2D barcodes at the Point-of-Sale in various sectors. 
A 2D barcode is a 2-dimensional barcode that is scanned with an image-based scanner. It is a very small barcode that can contain a lot of data, and is very easy to read. The GS1 DataMatrix and the QR Code are examples of 2D barcodes.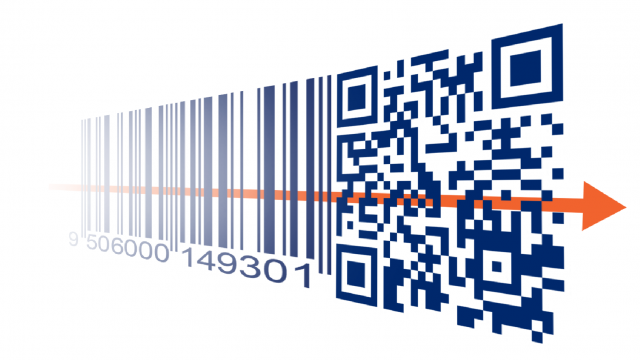 Your barcode can say so much more to the POS than just "beep". Besides a GTIN, you can encode additional information, like lot number and expiry date, in the barcode using Application Identifiers. Despite the extra data, the barcode will remain small and take up little space on the label. Coding additional data creates opportunities for both distributor and producer, such as improved traceability, more targeted recalls and improved food waste management. By encoding a GS1 Digital Link, you can also bridge the gap to the digital world.
In Belgium and Luxembourg, the transition to 2D barcodes had already started in the FMCG sector for consumer goods of variable weight. For example, the implementation of 2D barcodes at Colruyt Group in collaboration with Sopraco NV (see video below). Now, the work starts for consumer items of fixed weight and coupons, scanned at the POS in multiple sectors. 
This migration is in line with the global ambition to have all retail POS ready for 2D barcodes by 2027. GS1 Belgium & Luxembourg wants to guide its members in this transition and has set up the 'Future of Barcodes' working group for this purpose. 
Questions or feedback
Would you like to participate in the working group, or set up a 2D pilot? 
Feel free to contact Innovation Team at innovation@gs1belu.org.