Data is the new oil. If this is true, then intelligence is the new gasoline: raw but complex data needs to be refined in order to be useful. This is where Artificial Intelligence comes in. Does AI really have the potential to improve data quality? And what added value can GS1 standards offer when using AI?
To answer these, and other questions, GS1 Belgilux organised the GS1 Innovation Café: Artificial Intelligence for better data quality. At the crossroads of innovation and standardisation, professionals gathered for an afternoon to discuss the potentials and pitfalls of tomorrow's technologies.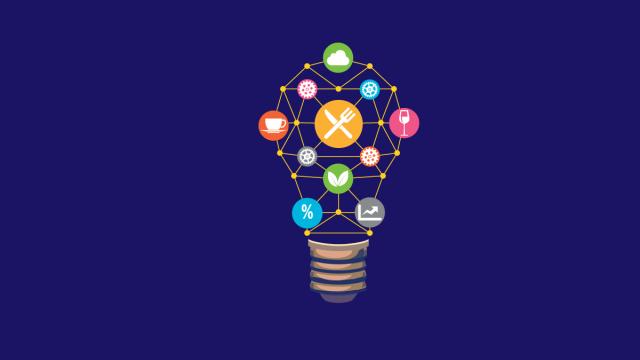 What was on the agenda?
Introduction and presentation of existing data standards and the use of Artificial Intelligence for better data quality

Presented by Wouter Schaekers (Supply Chain Innovation & Sustainability Procter & Gamble and Chairman of the GS1 Innovation Committee) and Jan Merckx (Innovation Manager, GS1 Belgilux). 
An introduction to Artificial Intelligence

Presented by Mayra Castellanos (Innovation Manager, GS1 Germany). 
The learnings from recent research projects done at the Auto-ID Labs Switzerland

Presented by Klaus Fuchs (Auto-ID Labs, ETH Zürich). 
The use of AI for optimizing processes and improving data quality

Presented by Eelke van der Horst (Data Scientist, GS1 Netherlands). 
SmartWithFood: the results that they have achieved through the use of AI

Presented by Ellen Verhasselt (International Business Development, SmartWithFood). 
More about Innovation at GS1
Discover all about innovation projects at GS1 Belgium & Luxembourg on our website, or contact karkesteyn@gs1belu.org!
More about the other GS1 Innovation Café
Interested in discovering the other topics of the GS1 Innovation Café? How the GS1 standards fit into this story or do you need some inspiration?