It is always the coupon issuer who issues the Global Coupon Number (GCN), the number that uniquely identifies the coupon worldwide. 
The GCN is encoded in a GS1 DataBar Expanded (Stacked).
For national coupons that are valid in multiple store formats, this is the supplier who markets the products to which the discount applies.  
For in-store coupons that store formulas issue themselves and that are only valid in their own formulas, this is the retailer.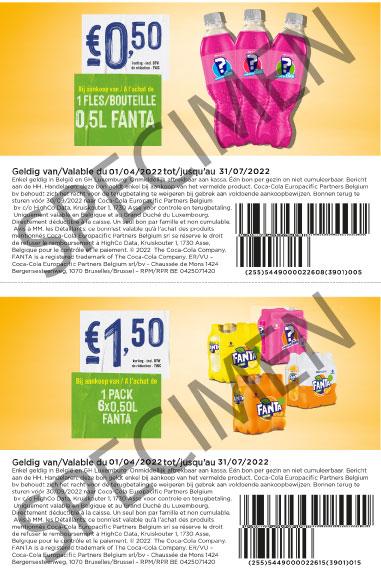 As a coupon publisher, how can you obtain GCNs?
In order to issue GCNs, you must be a member of GS1. Then you have a company prefix with which you can create unique discount coupon numbers.
Please note, unlike the other identification keys, these numbers are generated exclusively by GS1 and made available in My Coupon Manager or HighCo Data Extranet. 
If, as a coupon issuer, you are also the brand owner of the products to which the discount applies, you also assign the Global Trade Item Number (GTIN) to the packaging of the products. Then you are in principle already a member and you can also create GCNs based on your existing company prefix with which you create GTINs.
 
Haven't found what you are looking for?