What is GS1 GDSN and how does it work?
GS1 Global Data Synchronisation Network (GS1 GDSN) is a global network of 45 connected databanks that we call GS1 GDSN data pools. Those data pools all process the product information in the same way. For example, network users are able to exchange standardised product sheets globally with each other via their local data pool.
This way customers and suppliers can safely use a different data pool. The network always ensures that the product information reaches the right party. The Global Registry is similar to the 'Yellow Pages' within this network and maintains information on: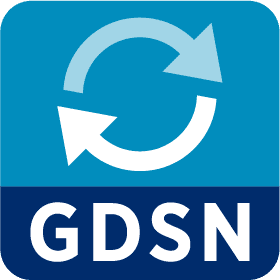 The supplier that publishes the product sheet, which is uniquely identified with a GLN;
The product for which a product sheet is published, uniquely identified with a GTIN;
The target market where the product is sold;
The data pool in which the product sheet is registered and
The customers that are allowed to receive the product sheet, who are uniquely identified with a GLN;
My Product Manager is one of the 45 data pools and is owned by GS1 Belgium & Luxembourg.
What is the relationship between My Product Manager and GS1 GDSN?
My Product Manager is linked with the GS1 GDSN data pool. 
This allows suppliers using the GS1 GDSN network to publish the product information they register in any GS1 GDSN data pool to My Product Manager's GLN 5410000876546. The product information automatically ends up in My Product Manager. Their customers that use My Product Manager may retrieve that product information via My Product Manager Share.
This also allows suppliers to send their product information to their customers via My Product Manager Share if they are connected to a GS1 GDSN data pool. However this is conditional on all product information being registered in My Product Manager.
Can't find what you're looking for?