Unique identification of locations essential for a smooth e-procurement process
Their cooperation dates back to 2008. The city of Antwerp and Arco continue to search together for the next steps in the full digitalisation of the city's administration. Over the past thirteen years, the city of Antwerp's invoicing process has gone from 100% paper invoices to 2-3%, with the remaining 97% being processed digitally. Recently, they have also been considering the benefits of e-ordering. For this, GS1 Belgilux also assists them in the internal implementation of the Global Location Number to further smoothen the logistics chain. 
Leader in electronic invoicing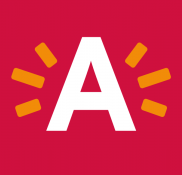 If Corona has taught us anything, it is that the future is digital. So says Winnie Brees, accounts payable coordinator at the city of Antwerp. "In 2015, we decided to go digital. The COVID-19 crisis has also led more and more suppliers to realise that things can be done digitally: business goes on." Since 2015, the service has undergone tremendous development. It receives half of its invoices through Peppol, which it only started using in 2017 after a period in which it was customising an EDI system for each supplier. Moreover, it is seeing this 50% increase by a few percentage points each month.
Winnie's colleague, Wilfried Horemans, responsible for debtor management at the city of Antwerp, is at the other side of the process and his service also underwent the digitisation process. "We have opted for a multi-channel operation, given that we have different customer and document types. Recipients can choose how they want to receive documents from the city of Antwerp: via mail, smartphone, Peppol, Doccle or a paper version. Invoices are mostly received through Peppol and mail." In addition, Wilfried's service is fully committed to its online platform with further implementation of Peppol and e-box as targets. The e-commerce of municipal products is increasing as well. Meanwhile, it has already surpassed 170,000 electronic invoices and expects this number to rise to 240,000 this year. Impressive figures for both services, therefore, something that did not escape the attention of the jury of the Government of Flanders' e-Fa awards. Compared to other cities and municipalities, the city of Antwerp is a front runner in the field of digital invoicing, which was rewarded in June with an e-Fa award. 
Long-term cooperation
Its digitisation partner in crime is Arco, a document management company. Whereas previously the focus was on 'on premise', this has now shifted to cloud services. For the conversion of paper documents into digital versions, it uses Optical Character Recognition (OCR) technology, which converts images into text which can then be integrated into a workflow using intelligent technology. Dirk Rijmenams, Account Manager at Arco, and Frank Humbeeck, Sales and Strategy at Arco, also point out the benefit of sending invoices through Peppol. "The city of Antwerp uses the SAP accounting software. If you receive your invoices through Peppol, they will be sent automatically to said software. Various manual operations are thus eliminated. As our customer's partner, we always try to limit the number of manual operations," says Dirk Rijmenams.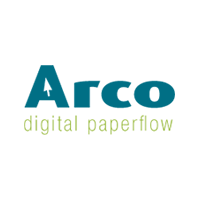 e-ordering for an automatic flow
It had already been running e-ordering pilot projects with suppliers for several years, but continued to encounter limitations such as the specific format needed for its accounting software. "If your supplier ran a different accounting software package, you would be stuck. With Peppol anyone can read that message," explains Winnie Brees. When it realised that more and more invoices were coming in through EDI, it saw an opportunity to increase the matching between invoice and order. In June, it instantly had a 100% match with the first supplier with whom it used e-ordering. "Your invoice for that order is ready for processing 20 minutes later, so to speak. In addition to cost savings and efficiency gains, we also find that delivery times are shorter given that everything enters the supplier's system much faster."
Unique identification of delivery locations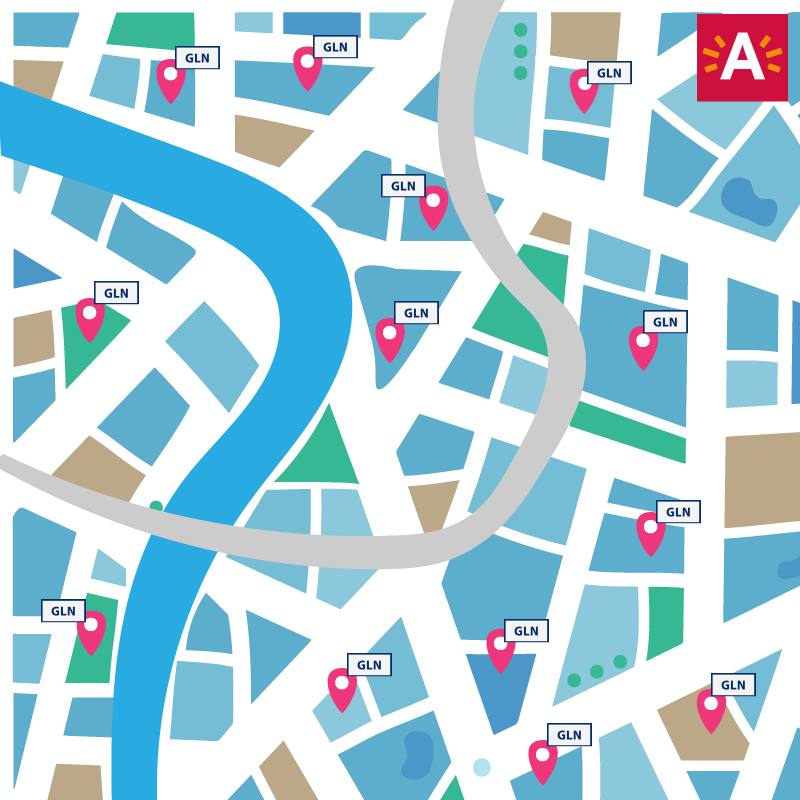 Well begun is half done. However, Arco warned about the large number of delivery locations within the city of Antwerp. "For suppliers, the city of Antwerp is a bit of a nightmare when it comes to delivery locations," laughs Winnie Brees. "We have more than 4,000 delivery locations in our accounting package. Currently, these are still entered in text form in the e-order, which is confusing to suppliers. Therefore, on Arco's advice, we approached GS1 Belgilux to see how we could implement the Global Location Number (GLN) internally."
Arco is already familiar with the GLN, as it also assists many customers from the healthcare sector. "e-invoices show the CBO number with the address, but companies that do not have a VAT number, for example, need a unique identification for delivering orders. For this identification, we therefore quickly ended up at GS1," says Frank Humbeeck.
As of next year, the city plans to start implementing GLNs. "With the help and expertise of GS1, we hope to untangle the knot in terms of delivery locations and make our workflow even more efficient." 
The importance of partners

The city of Antwerp is pleased to be able to benefit from the expertise of Arco and GS1 Belgilux. "It is important that we work together in an efficient manner. GS1, for example, is the ideal link between government and business with its cross-sector newsletter. This way, companies are aware of governments' actions, and we know what the needs of the suppliers are," concludes Winnie Brees.