Towards electronic B2B invoicing
Various Belgian governments are fully committed to electronic invoicing by companies to the government (Business-to-Government or B2G). One of the future steps is mandatory electronic B2B invoicing. Why is this important and what are the benefits for businesses? Wouter Bollaert, Advisor General at FPS Finance, gives us a word of explanation.
Our interlocutor
Wouter has been working for the Federal Public Service Finance for 14 years. He started in operational services and has been working in the management support department of SME administration, within the General Administration of Taxation, for almost 12 years. This department is the link between the operational and support services. They take the lead in projects and initiatives that increase efficiency. Specifically, this may involve improving applications or optimising working methods, but it may also involve making and developing policy-related proposals. E-invoicing is one example of this.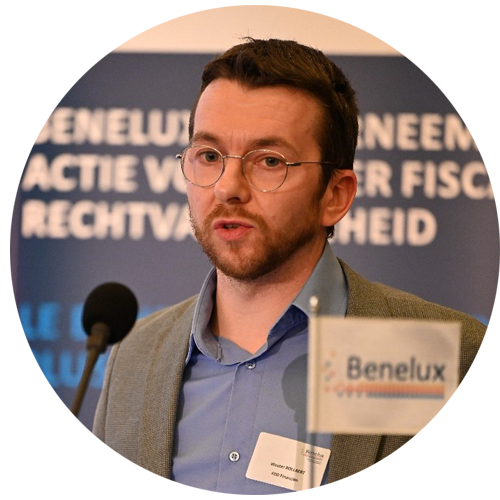 Mandatory B2B invoicing
"Currently, we are still in a growth phase, exploring how to make the most of the opportunities for everyone," says Wouter. The potential benefits are enormous, but there are also many stakeholders involved. A change of this magnitude must therefore be well managed. The vision must be clear to everyone and stakeholders must be convinced of the need to change. Hence, this cannot and should not be introduced half-heartedly. Moreover, coordination with the European Commission is required, because as things stand, for example, a derogation from the VAT Directive must be requested in order to be able to introduce a B2B obligation. All these things take time.
Interoperability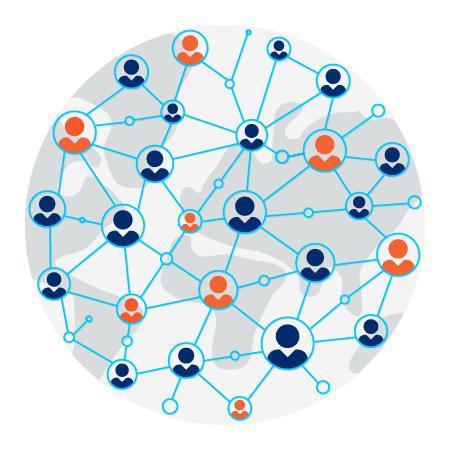 The main focus of this debate is interoperability in order to move to full digitalisation. Peppol has already proven its added value in the case of B2G-invoicing. This proves that we need an open ecosystem, where companies only have to register once. This way, they can reach anyone on the network to exchange structured data.
This is an important advantage especially for SMEs, as they often do not have the resources to set up customised solutions. Peppol is the agreement framework that offers the best guarantees for this, not only between sectors (cross-sector), but also across borders (cross-border). The joint statement by OpenPeppol and EESPA (the European association of service providers) is an important signal that gives the project a strong tail wind. The fact that countries outside Europe are also focusing on Peppol (Australia, Japan, Singapore, New Zealand, etc.) only reinforces this claim.
Digitalisation should make things easier and more efficient, but that is not always the case now.  One then tries to work out an intermediate solution by sending an unstructured PDF (electronic paper) via a unique channel (e-mail). However, these remain solutions based on a paper flow, where the real added value lies in a fully digital process, machine-to-machine. Defining and imposing a standard gives all companies in Belgium the opportunity to optimise their invoicing process, not only those with a customised ERP package.
The added value of GS1
It's a general rule that one must first standardise before automating. Standards, such as those of GS1, therefore play an important role, especially if they can be used across borders. Think of the Global Location Number (GLN) to identify the different parties of an invoice. Given the globalised economy, it makes no sense for companies or governments to work out solutions that are only applicable within their own national borders. "For this reason, we naturally participate in the existing consultation structures with international organisations, such as the European Commission and the OECD," says Wouter. 
What does the future hold?
"The biggest challenge is to create sufficient support by getting all the stakeholders to pull in the same direction", Wouter emphasises. There is no doubt that the benefits go beyond making one document, the digital invoice, more efficient. It's about digitising and future-proofing our society to enable real-time economy on a broad scale. It's the government's job to create the right market conditions, but this will obviously have to be done in close consultation with companies and their representatives. This is the only way we can reach as many companies as possible. At present, e-invoicing is the driving force for change. It certainly seems appropriate to me that at some point, with all the government agencies involved, an overall plan should be drawn up that also includes other documents in the roadmap. A study by the University of Hasselt estimates the total cost savings for the Belgian economy at EUR 3.5 billion with generalised e-invoicing. "What would the cost savings be if this were applied to every document," wonders Wouter.
"Digitalisation is irreversible, given the win-win for both government and business. The main thing now is to make the right choices so that the direction we take is future-proof," Wouter concludes. 
More information
Report UHasselt: The Cost Savings, Enablers and Barriers of Electronic Invoicing in Belgium