Invoicing at Proximus: it's always Peppol First
Proximus has been investing in electronic invoicing for many years. Since 2018, the telecoms operator has also been using the PEPPOL network to send invoices to "Business" customers, and in the last few months, they've taken things up a gear by launching the "Peppol First" project. What is the role of the PEPPOL directory and how does Proximus plan to encourage the use of this standard? These are the questions that Bernard Philippe, Digital Invoices Program Manager at Proximus, has answered for us.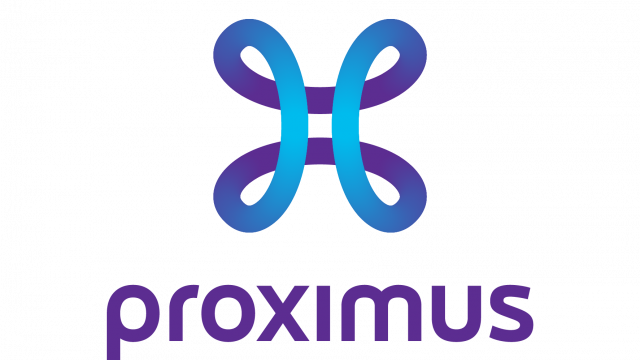 At the moment, Proximus clients can receive their invoices via different channels, ranging from traditional paper invoices to a variety of digital options, including the ability to send PDF invoices by email, use of the client's banking app via Zoomit or integration in clients' accounting systems. "Historically, big clients would look for integrated solutions and wanted to receive their invoices via their accounting system, but accounting systems were not standardized, so a project had to be launched every time to integrate our invoice format into their invoice format," explains Bernard Philippe, Digital Invoices Program Manager at Proximus. Proximus has also been able to send its invoices via PEPPOL since 2018. The journey began with the public sector, and it was then rolled out to big businesses, before PEPPOL was opened up to all SMEs in 2021. "The main benefit with PEPPOL is standardisation, and thanks to this standardisation, we no longer need to ask which format somebody prefers for receiving their invoice or whichever form needs to be used," Bernard continues.

With the PEPPOL First program, Proximus is taking things up a gear, and is keen to increase the number of clients who receive their invoices via PEPPOL. The goal of this program is to proactively implement invoicing via Peppol for all clients who are registered with the Peppol directory, whether directly or via a service provider. "In practical terms, we scan the Peppol directory and put it alongside our list of clients to identify those who are prepared to receive their PEPPOL invoice. This is for small and large businesses," Bernard clarifies. "For large companies, we still get in touch with the clients to confirm that they are ready to receive their invoices via Peppol."
Proximus is also working with Codabox to expand the use of PEPPOL among SMEs. "Every month, Codabox tells us which of their new clients would like to receive their invoice via PEPPOL, and all we need to do is enable PEPPOL connectivity," Bernard explains. So Codabox is the PEPPOL entry point for these SMEs, in other words, they receive the invoices in PEPPOL format, pass them on to the end client in PDF format, and send the whole XML file to accounts. This is a real advantage for accounts departments, because they now have all the structured information in their system so they can process it quickly and accurately.
From theory to implementation
"When it comes to implementing this system, you need to make sure the right information is in the right XML fields. GS1 really helped us with this, by clarifying and helping us understand the PEPPOL standard. It's not that easy to understand all these fields to begin with," Bernard points out.
Proximus also had to tackle two major challenges when it came to implementing PEPPOL. The first relates to when there is too much detail in the invoice to put everything in XML format. So Proximus had to produce a summarized invoice containing less information. "The second challenge is that our prices are calculated to 4 decimal places, and the PEPPOL standard works to two decimal places. By switching to two decimal places, we had rounding errors so we had to come up with a solution. To do that, we had lots of working groups with the e-invoicing business expert group organized by the FEB, which included GS1, to resolve the issue," explains Bernard.
What does the future hold?
Proximus currently sends more than 14,000 invoices via the PEPPOL network every month. "There's still a bit of scope, and what I'd like is for our systems to scan the PEPPOL directory every day and automatically activate invoicing via PEPPOL, but we're not there yet! We are working on making the PEPPOL configuration more accessible for our clients on the MyProximus portal, and we're going to advertise that. Indeed, we are inviting all of our clients to go on to our MyProximus portal and choose electronic invoicing via PEPPOL or one of the other solutions available," Bernard concludes.
And for businesses that cannot yet receive PEPPOL invoices, Bernard encourages them to use the HERMES solution in the meantime, which has been set up by the federal authority to try out and make the most of the benefits of the PEPPOL network.