The Global Trade Item Number (GTIN), together with the brand name, product description, product category, net content, target market where the product can be sold and the product photo, forms the identity card of the product. 
All product identity cards are held worldwide in the GS1 Registry Platform.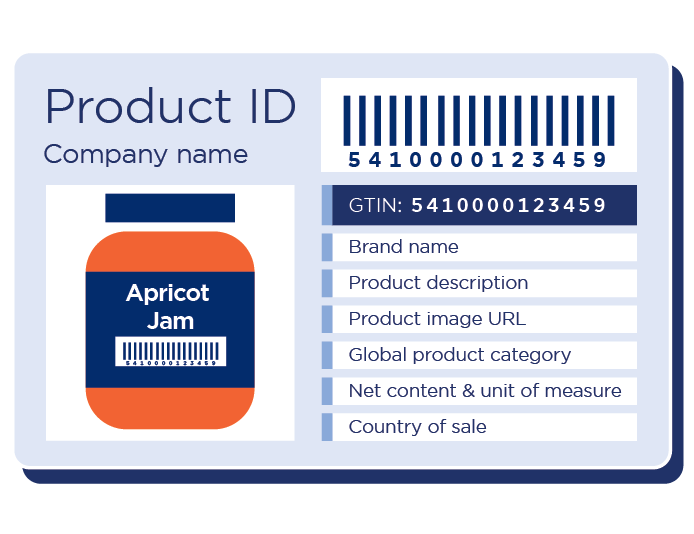 Through My Product Manager you have to send the identity cards of your products to the GS1 Registry Platform. 
If you use My Product Manager to create your product codes or GTINs, this registration is done automatically. 
If you create the GTINs in your own software, you must upload them to My Product Manager. This can be done in various ways. 
Look up GTIN in Verified by GS1
With Verified By GS1 you can request the identity card of the linked product and the company that registered the identity card based on the GTIN. 
This way, you can detect any inconsistencies between the identity card and the product information in your own system. 
This could indicate incorrectly exchanged product master data, but also improper use of GTINs, counterfeit goods or other inaccuracies. So, it's a good idea to check! 
Can't find what you're looking for?