GS1 Belgilux carries out random audits on the product information of pre-packaged food products in My Product Manager with its mandatory audit programme. The label information of the product is compared with the data in My Product Manager. 
Watch the video below to find out how the audit programme works: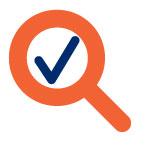 For more information about the different aspects of the audit programme, you can go to the following detail pages: 
My Audits - Training
What does the audit programme consist of? Overview of the 5-step plan and the My Audits tool.